Holidays have kept me away from posting for a while. Too busy knitting those gifts and of course silly me forgot to take pics of them all!
As I started unpacking my winter clothes, yes believe it of not I've just started (Mother Nature has apparently extended her vacation in Fiji and I am NOT complaining *grin*) I found the first shawl I crocheted.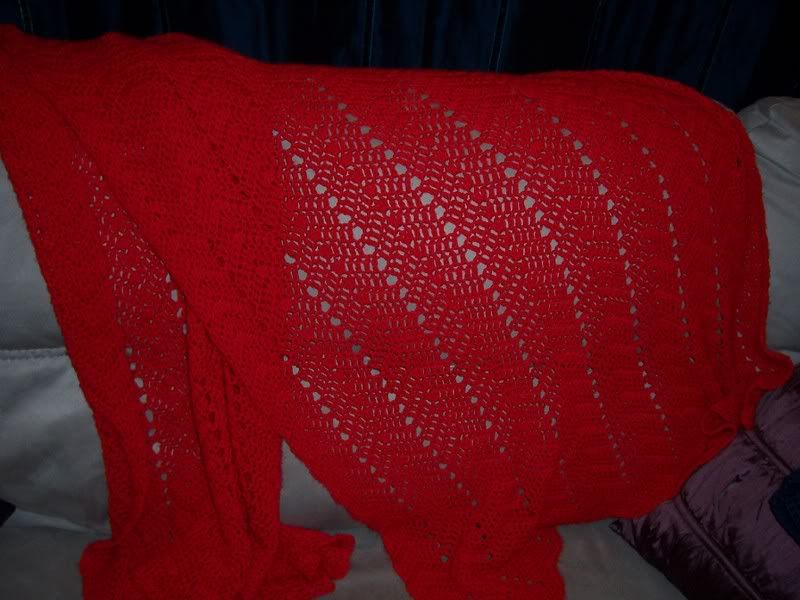 I used Lion Brand Microspun yarn. A nice soft yarn, but I think it would be a yarn better suited for knitting. I crochet the shawl longer than the pattern required and I love it! Apparently so does my cat. If I leave it out within 5 minutes he's burrowed himself down and is taking a nap! I'll have to add that picture if I can find it!