Looky what I found on my doorstep Monday! *yeah, I know it's Friday and I'm a little behind on my postings, you didn't need to remind me* It's a package from my Secret Pal or rather my Secret Angel!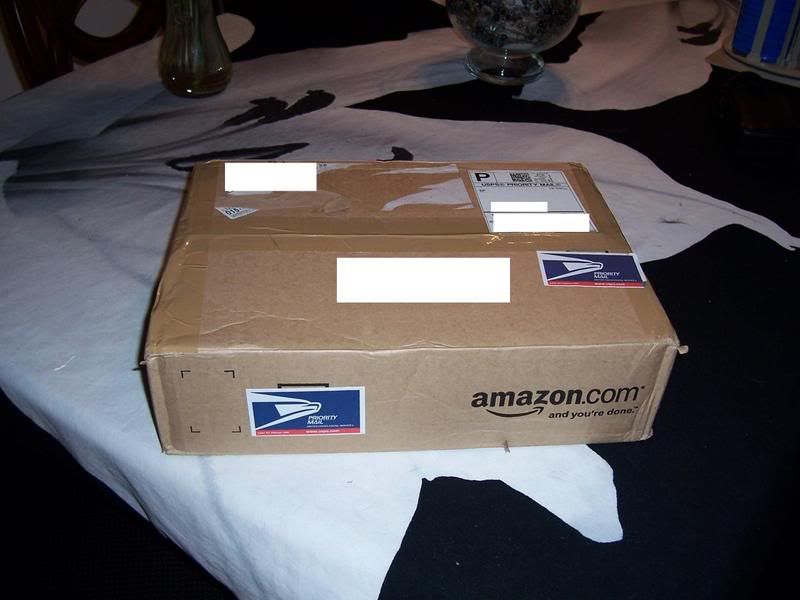 Look at all the neat goodies I received!Knitting, knitting and more knitting stuff... and chocolate, can't forget the chocolate *yeah, that box of Crunch is gone already* Look at the gorgeous yarn! Cascade 220 in a pretty heather purple! Oh, what to make, what to make with this yarn... any suggestions people?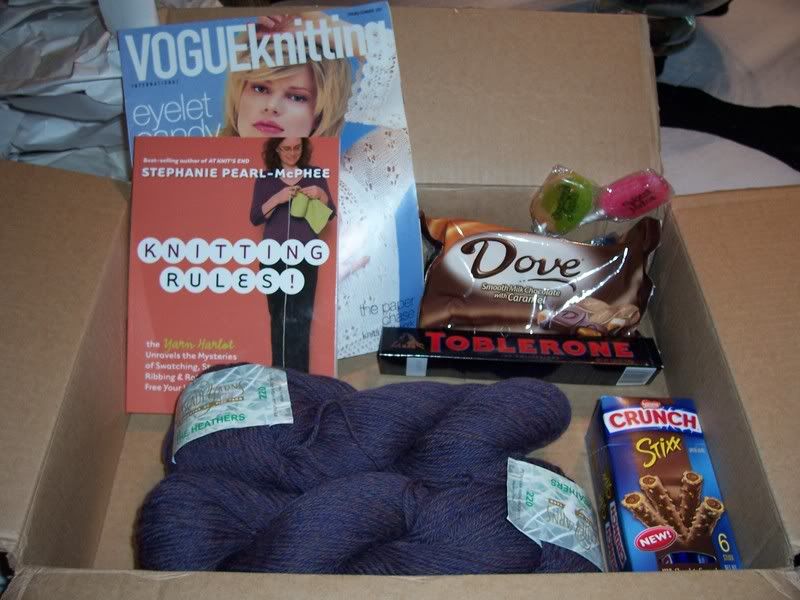 Thank you Secret Angel!!