Here was the scene at my house tonight. Remember those balloon my gf gave me for my birthday? Well, I had to cut the string that attached them to the weight that prevented the balloon from floating away because Frisco was constantly playing with it and I'd hear the weight clunking on the wood floor all night long. The balloons eventually drifted over to a corner of my living room. It just happened to be the exact corner that housed one of the extra dining room chairs. As soon as I saw Frisco eyeing that corner I grabbed my camera. See how clever he is! *too smart for his own good that is*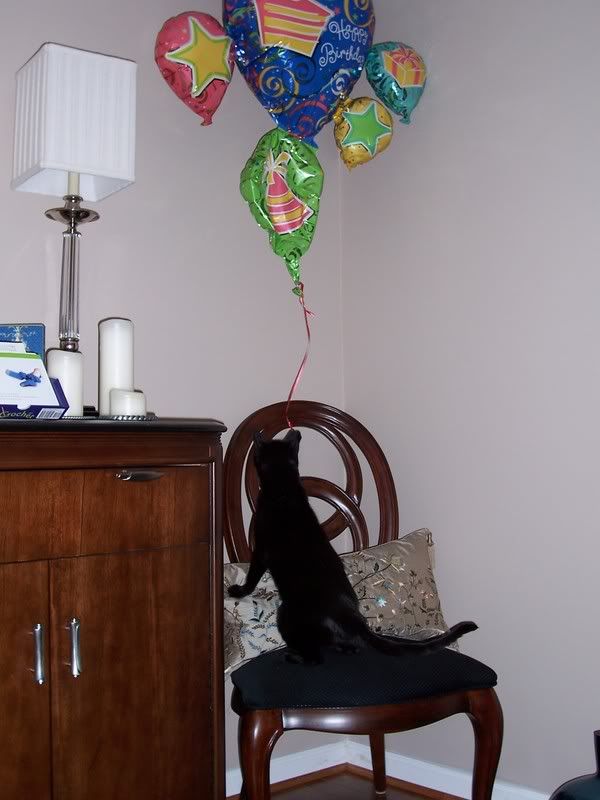 He managed to get the string into his mouth and brought the sting down to the floor to play with.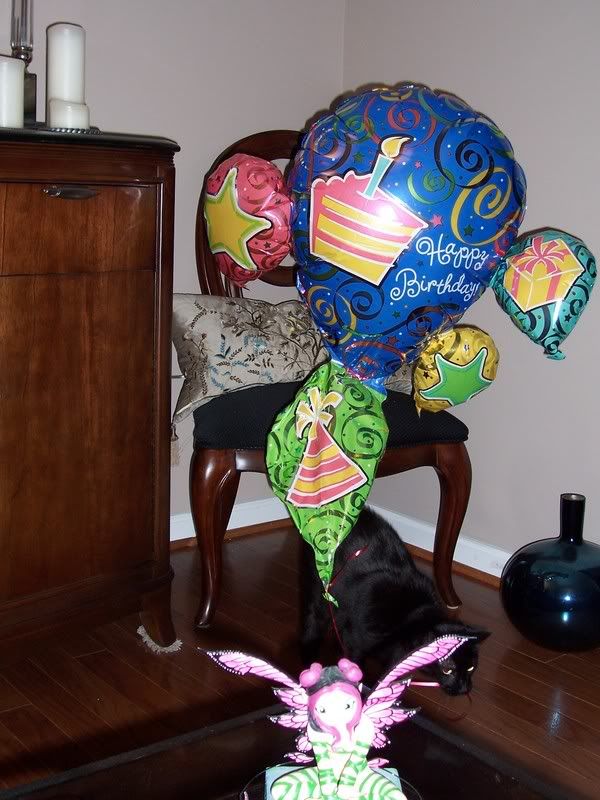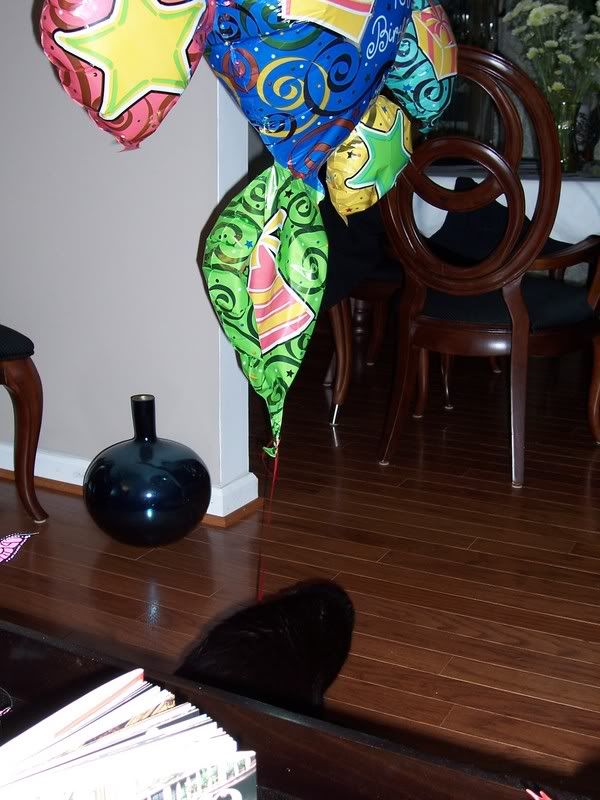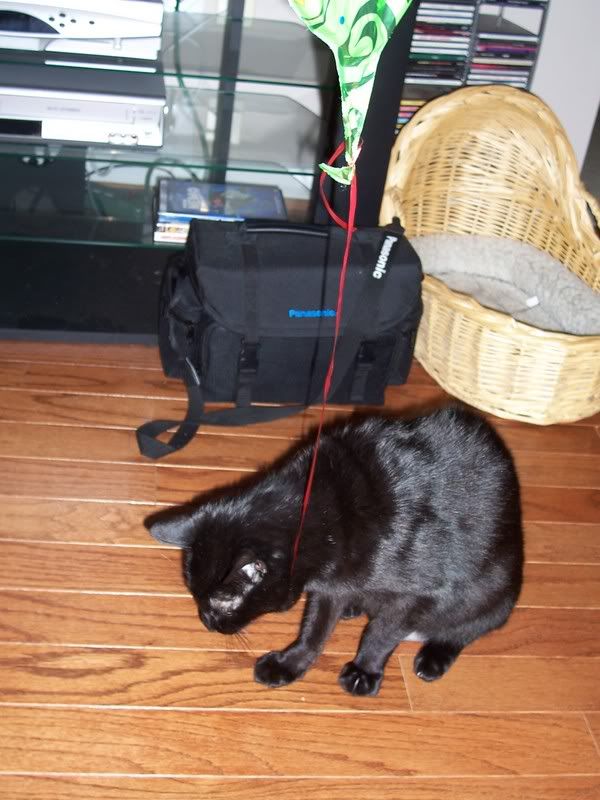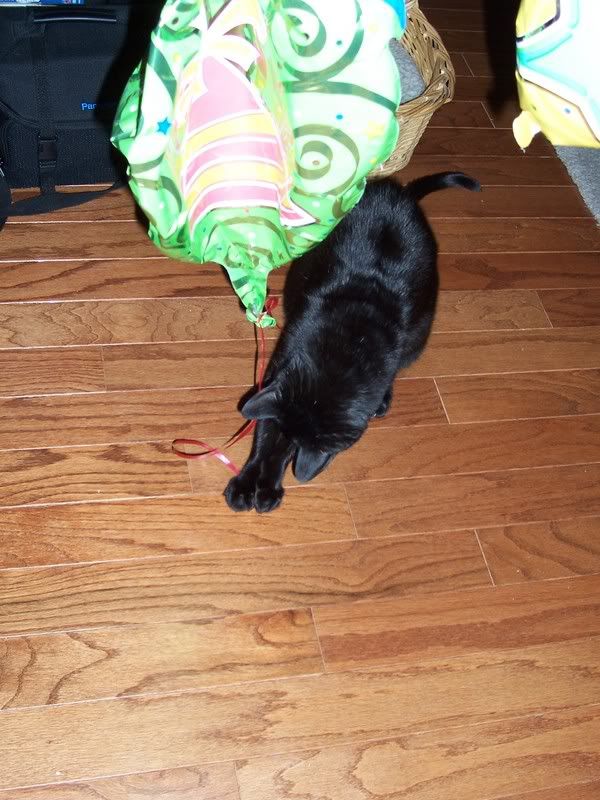 Then of course when he moved his paws and no longer had a good grip on the string the balloon would float back up to the ceiling and he would start meowing. Then he gave me is "Mommy I wanna play" look, so I would hit the balloon back over to the corner for him to start all over again. He must have done this like 10 times before he got bored!