This was a hectic weekend. It started out (after work of course) with finding several lovely treats at my door when I got home. I had ordered a few items from QVC (I know, I know - that a dangerous channel to watch) I had ordered 3 different kitchen items from them last weekend. The first thing I ordered was an Electric Mandoline Slicer w/Removable Tray. I tend to be accident prone when I am in the kitchen working with knives. I usually enjoy cooking when I actually have the time, so I am hoping that this will help me regain some time and in the end save me a little money in the long run.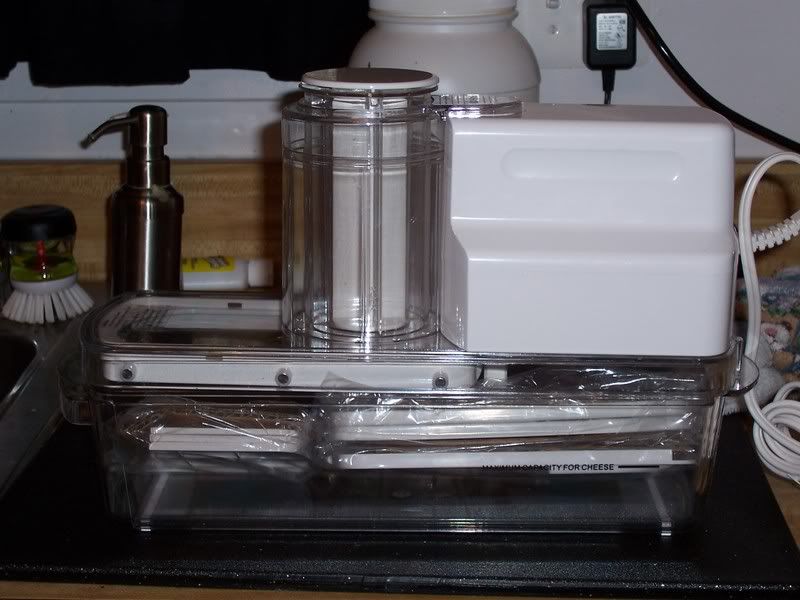 The second thing I ordered was a set of Cast Aluminum Lemon and Lime Squeezers! Perfect for Midnight Margaritas!! These things are awesome. They literally squeeze just about every drop of juice out of the lemon or lime. You cut the lemon or lime in half and place a half cut side to the holes. Then you squeeze the handles together to get the juice to come out and the tool literally turns the sliced half inside-out!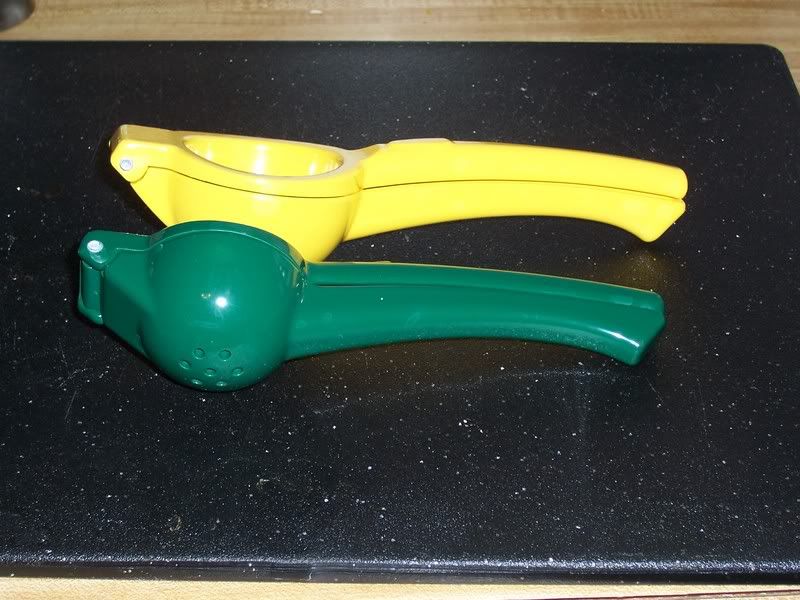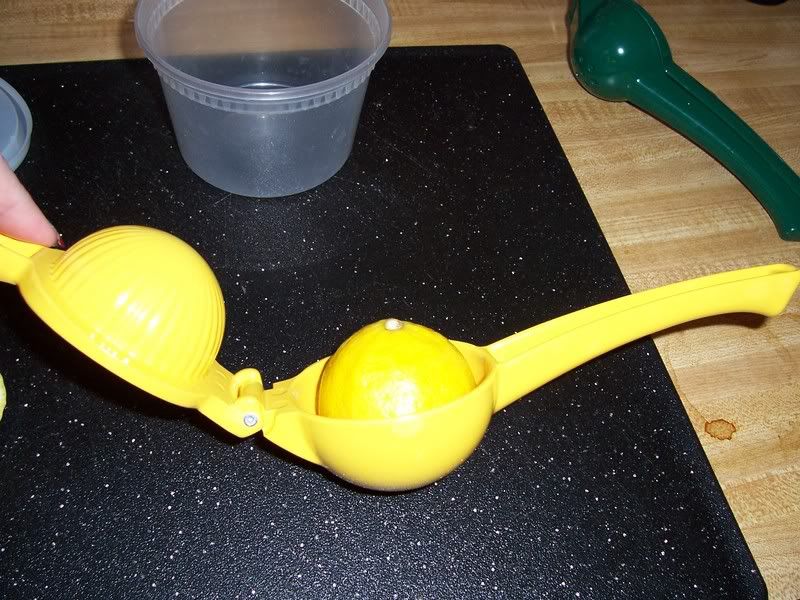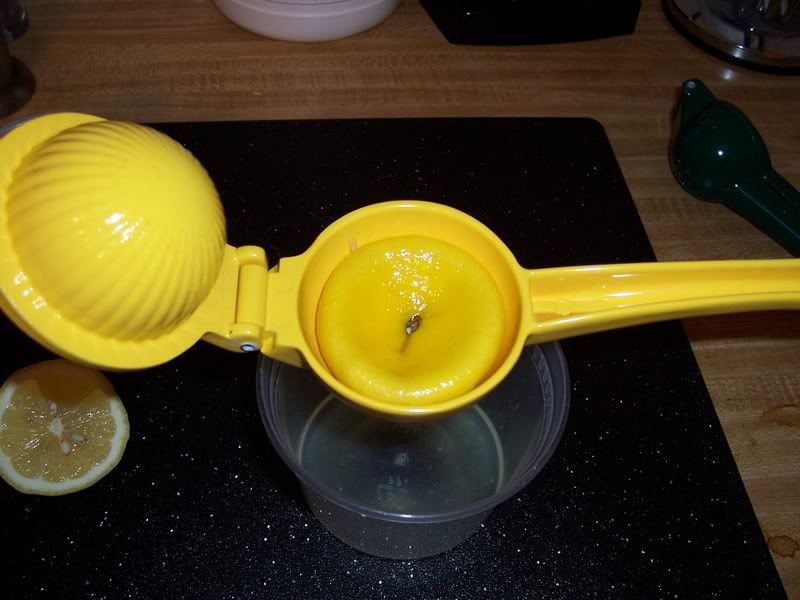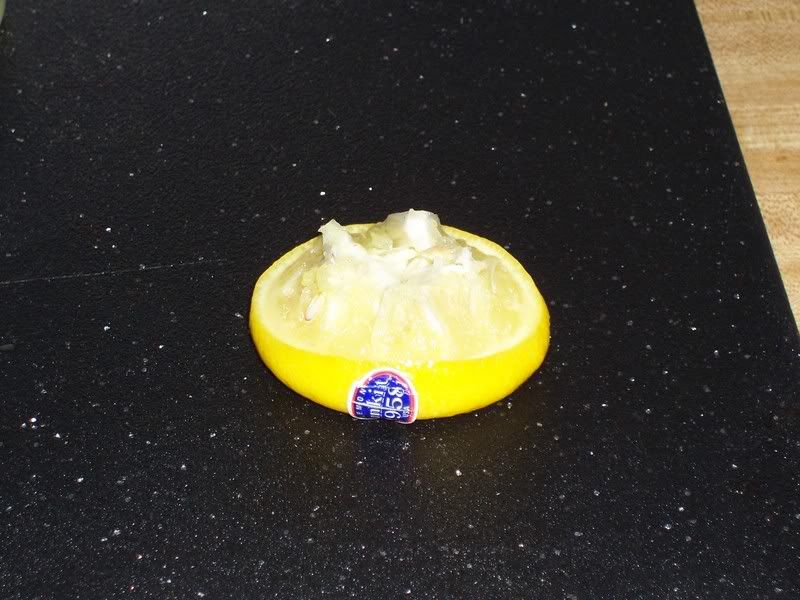 Strange how such little things can make life just a little easier to bear :)

The last thing I ordered from QVC is a new FoodSaver Automatic Vacuum Sealer. The one I bought numerous years ago is on it's last leg and I just love that this one is a.) stainless steel and b.) it can stand up so that it takes up less counter space when you don't need to use it!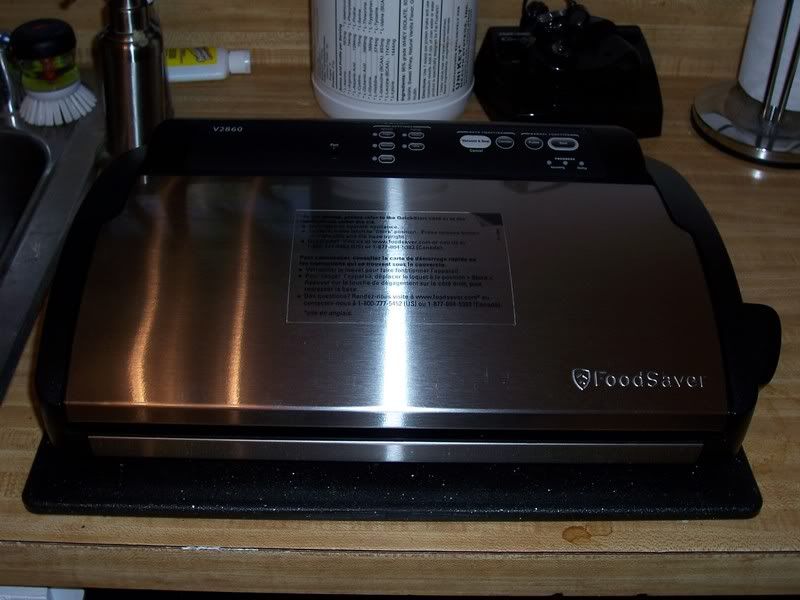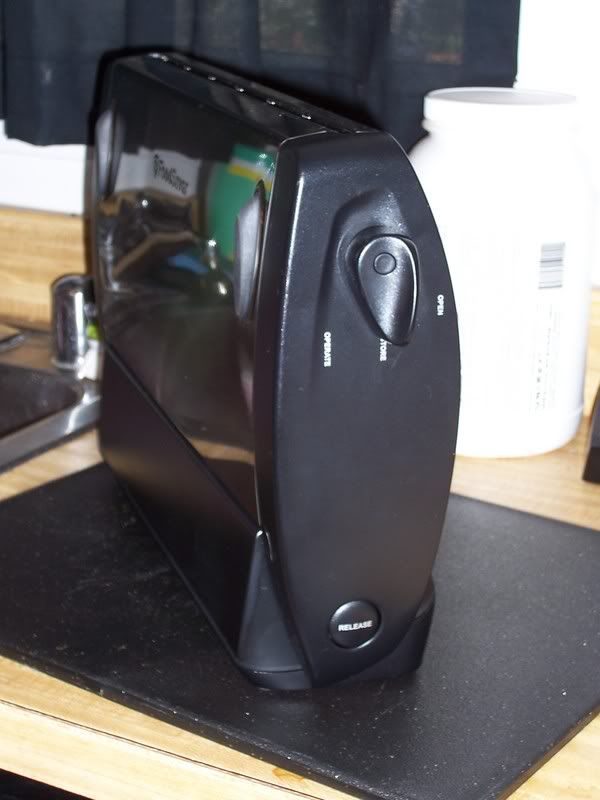 The goodies didn't stop there! Next up.....
YARN PORN!
In addition to these three treats there was a special envelope in my mailbox as well. I had found some Great Adirondack yarns on eBay for a steal of a price! I mean SERIOUSLY! On the left is Great Adirondack Silk Delight yarn and on the right is Great Adirondack Nassau yarn. The colorway for both is Purplicious, so I'm thinking it might be neat to make something with the yarns together, I'm just not sure what. I just could not pass up those vibrant colors!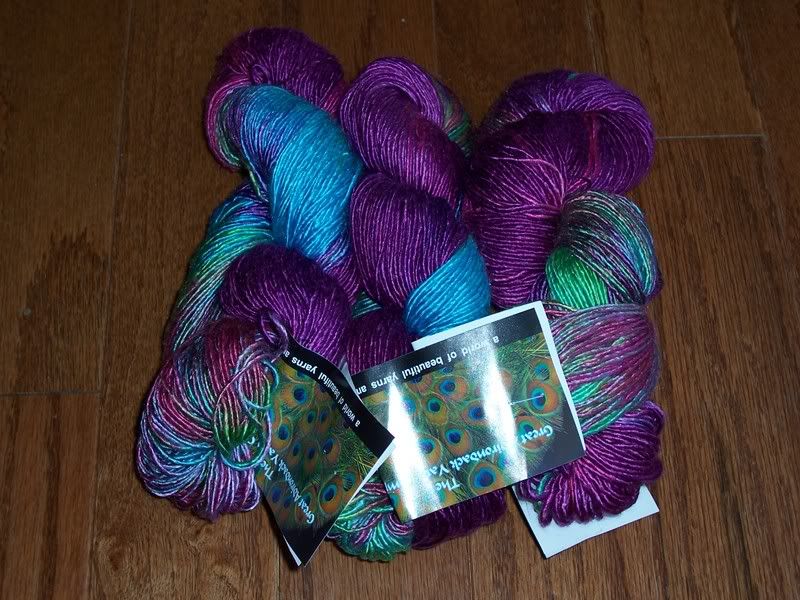 Lastly on the knitting frontier....
I have finished one half of the Monica for my niece's birthday gift! Birthday being May3rd and the other niece's birthday is May 13th! I have pinned it down and sprayed it with water to block it. I have the back on my needles now! I'm thinking of modifying the pattern slightly for the 2nd one and knit it on circulars to knit in the round and avoid seems. Hopefully I will have them both done by their party - no idea exactly when that is yet!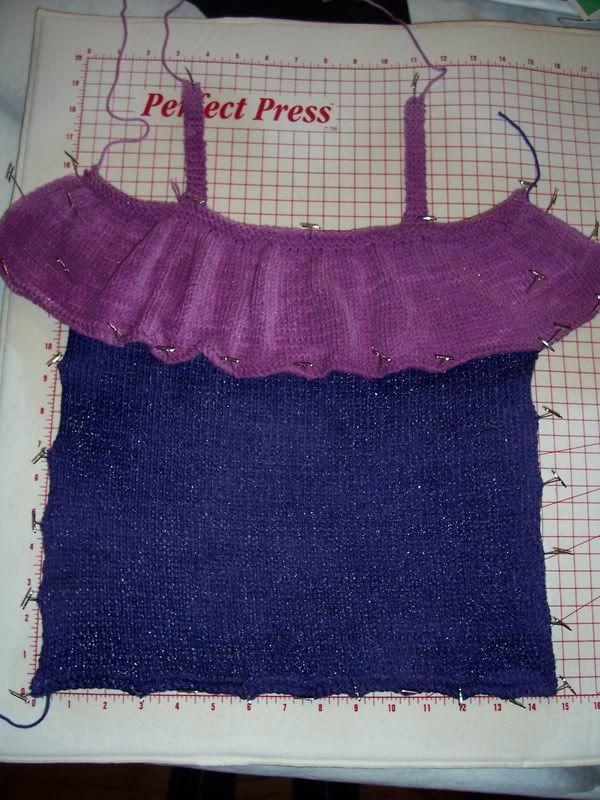 Philadelphia!!!!
Most of my weekend was spent in Philadelphia. I am one of two state representatives to my national organization (American Association of School Librarians - AASL) and we had a Region II meeting this weekend to discuss some issues before the meeting at the annual ALA conference in June. There wasn't a whole lot of time for site seeing when you are in a meeting from 9am-4pm on Saturday. We did all go out to dinner Saturday night. We went to the Chart House... mmmMMmmmm. Here are some shots I took when we went to the restaurant.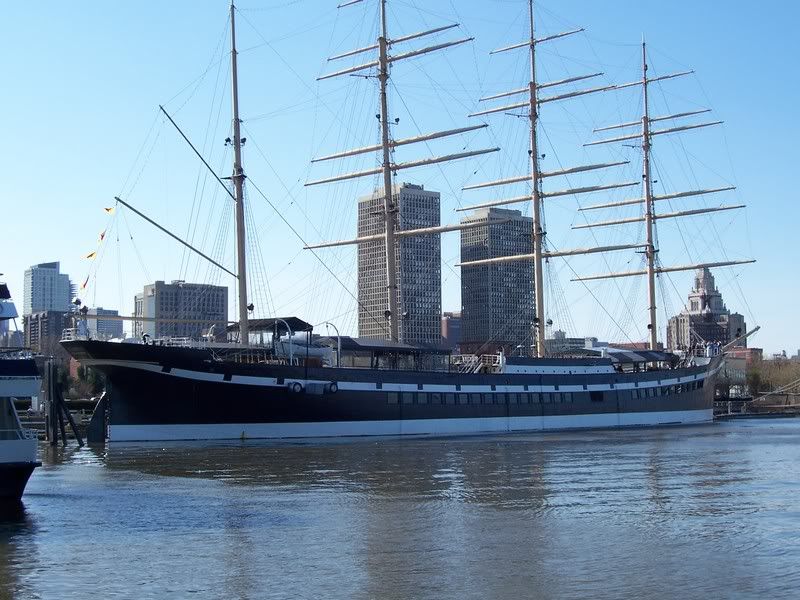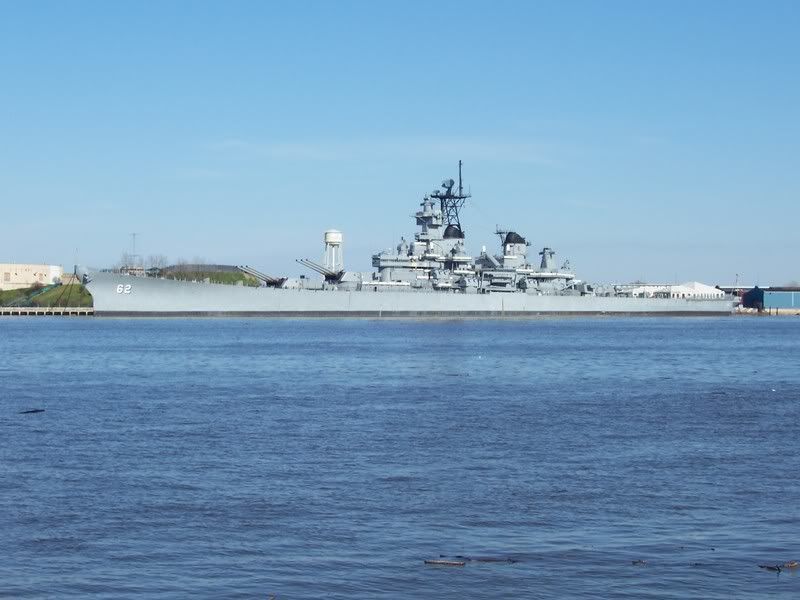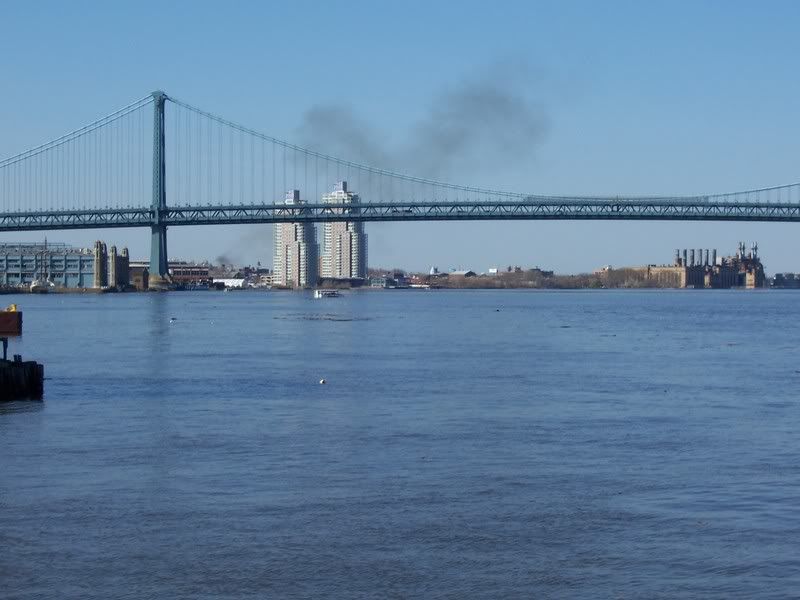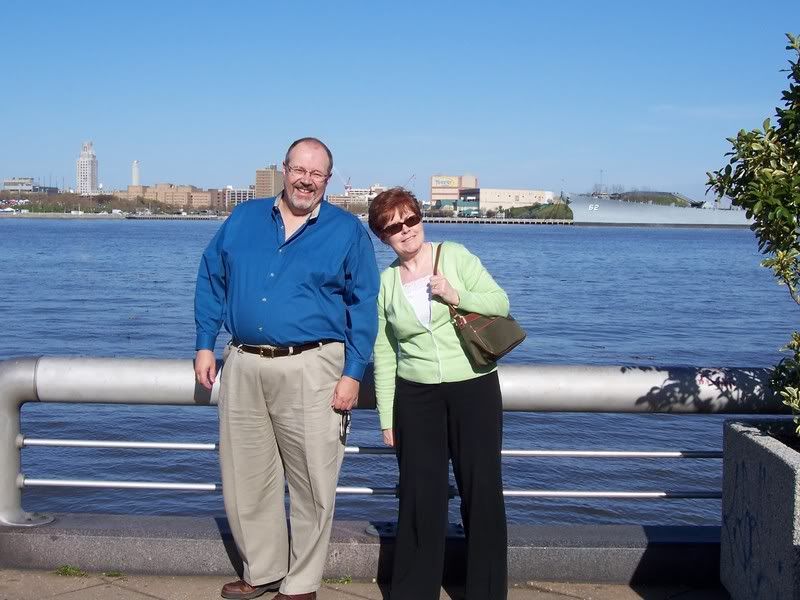 And of course, no post would be complete without Frisco! I don't know what it is about a laundry basket full of dirty clothes, but he just seems to love hanging out there! This is where I found him when I got home from Philly earlier today!