Tonight was another happy and relaxing night at Border's with some knitter and crocheters. I'm still learning everyone names as some people come to every session and others come sporatically. Some of the ladies in the group have decided to knit or crochet stuffed animals for charity. Isn't that the cutest hippo!

Ivy (pic below) - who constantly tells people Just remember Poison Ivy and you'll never forget my name or something along those lines, is just a riot! She talks a mile a minute and is constantly taking pictures of the group. As you can see, she can be still long enough for anyone else to get a picture of her though!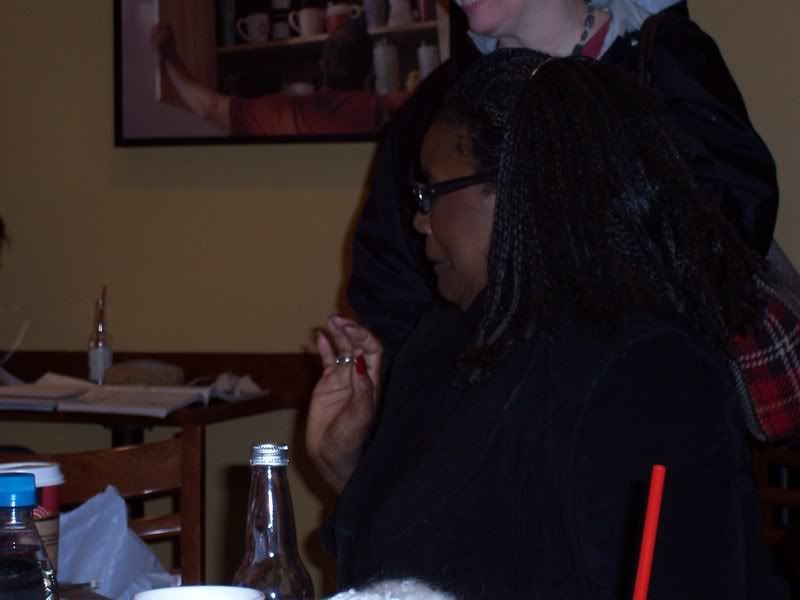 Nexy is a pic of KozyKitty. As you can see she is diligently working on her Sahara KAL for the SexyKitter's group.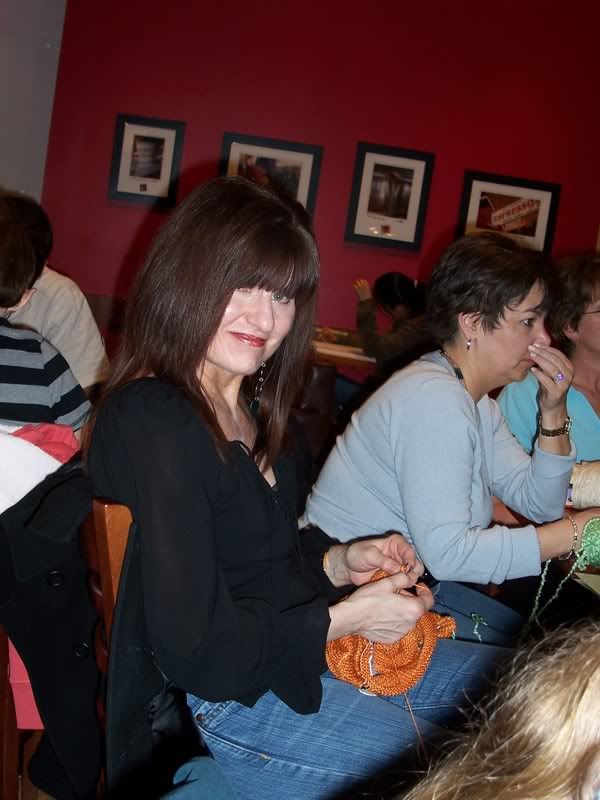 Lastly is a pic of some beautiful stitch markers KozyKitty made for me. She gave them to me when I finished my National Board's portfolio. I just love the one she made of my Frisco!