Crocheting
Hello everyone in Blogland! Here's a quick look at what I have been working on with the crochet personality. *having muliple craft personality disorder can be a real biotch sometimes* My crochetting personality has been the dominant personality this week, so not much news on the knitting front.

First up: The Larger Than Life Bag. Here are the squares that I have so far. I'm not totally crazy about them and considering frogging a few to start over. Can you tell I really liked the green yarn? *laugh* I think that's what's throwing me off, too much of one color. I also need to figure how to tone down some of the brighter colors with a complimentary darker color to that my bag doesn't turn into the Louder-than-Life bag *laugh* I'm using KnitPicks Merino for this project. I reworked some of the squares last night, but didn't take an updated photo because I was feeling lazy. I am hoping to finish the squares off by Friday so that I can go pick out fabric and a zipper this weekend. Then I'm going to bribe my older sister with a pitcher of Margaritas to help me with the sewing and lining *giggle*




Next up: Stained Glass Afghan from Vanna's Afghans A to Z: 52 Crochet Favorites. Here's the reason to call me crazy *giggle* I have to make 357 of these squares! 357!! But it looks Oh-so-pretty. I have been wanting to make this afghan for years and actually had the yarn for YEARS! I've had the yarn so long that they no longer make most of the colors! So, I guess it's good that I'm a stash ho :) *LOL* Did I mention I have to make 357 of these little squares!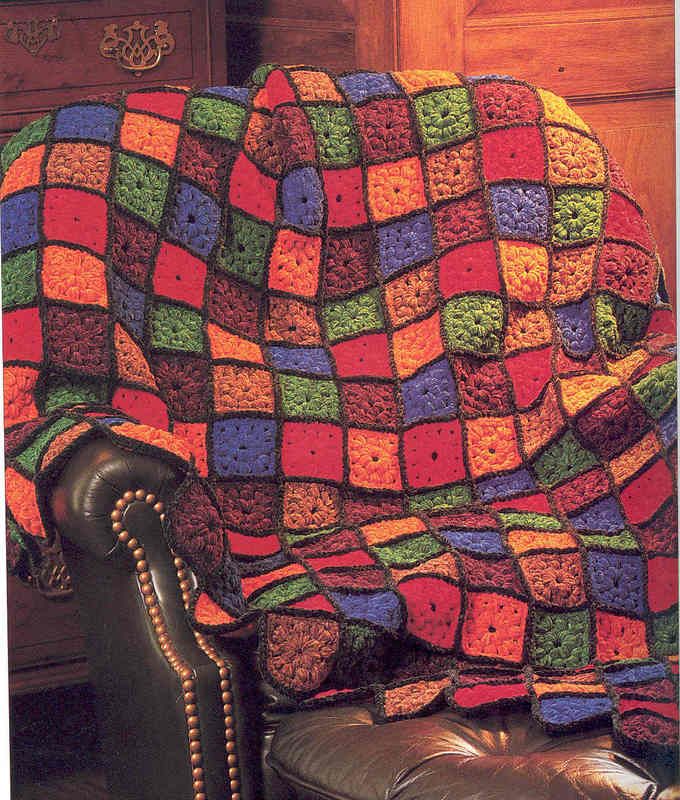 Here's how many I have so far...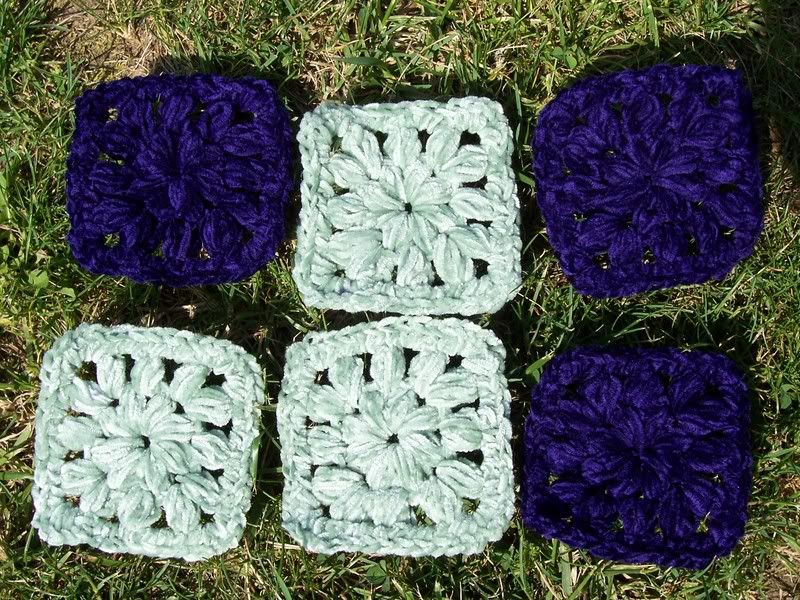 6 down, 351 more to go *falls over* I'm pretty sure it's safe to say it will be a while before I post an update on the blanket *giggle*

Plants
My Lipstick Plant has bloomed!! I get so excited each year when this plant blooms. This plant requires such little maintenance and it producing the cutest looking flowers.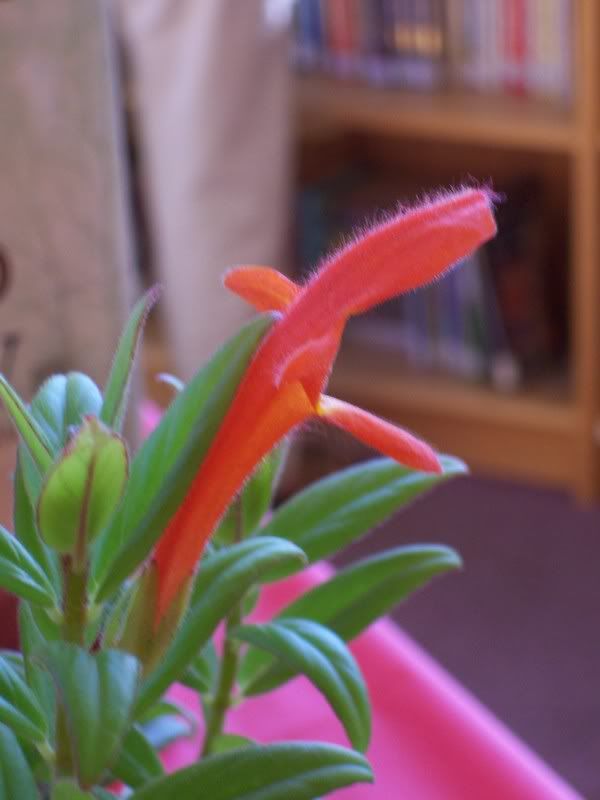 I'm sure it helps that I have huge windows in my library and we get lots of natural light! I have lots of houseplants in my library and the kids love 'em! Here's my Purple Passion *
I just love that name
*