Note to self - you really shouldn't blog while intoxicated. Hopefully I remember that in the future. Damn, I still miss him *sigh*

Moving on...

I have finished my squares for the Larger than Life bag. Here they are!! I finished last night and blocked them! I have no idea which squares I will put together. If you have a suggestion let me know! I have started on the sides and bottom piece last night, so needless to say I will not be sewing in the lining this weekend liked I had hoped, but my sister did say she would help me with that part!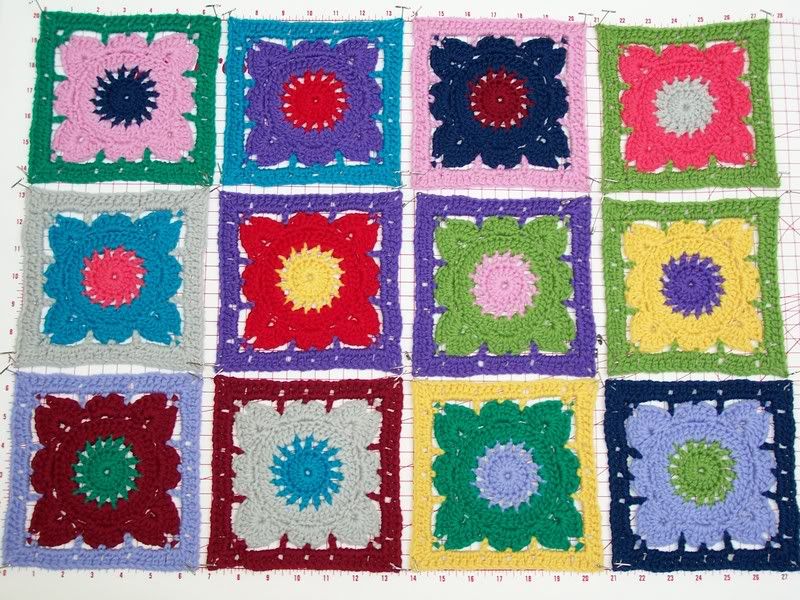 I'm sweltering in my house right now. The AC went out yesterday. I can home Friday night from Girls' Night Out and turned on the AC for the first time this year. Luckily, it worked fine that night *thank goodness since I seem to get extra heated when I drink* Yesterday, I got up, lounged around for a bit then went out to the cut the grass. When I came in from cutting the grass... no air! So I made my phone call and luckily they are sending someone out tomorrow afternoon! Yipee.