went to my first sheep and wool festival today. WOW! Oodles of yarns and oodles of animals. I went with my gf KozyKitty. She's the one who told me all about it! While we were at the festival we ran into PhDknitting and a friend of hers. Here she is petting one of the sheep. I do not remember which breed that one was, we saw so many! They were very friendly, very talkative, and a bit smelly when you first walk through the barns *laugh*


More sheep! No, I don't remember what breed these are either.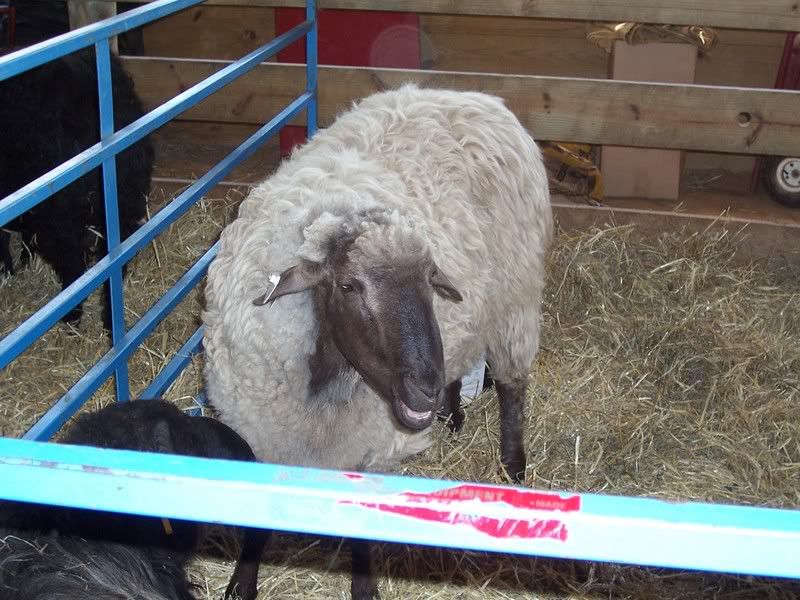 Isn't he cute! Check out how long that fleece is! It was incredible to see the way fleece grew off of the different sheeps.


Llamas! Llamas! Llamas! Aren't they beautiful! They seem so laid back and regal in their stances. They were both content to pose for the cameras!


Can you resist a face like that?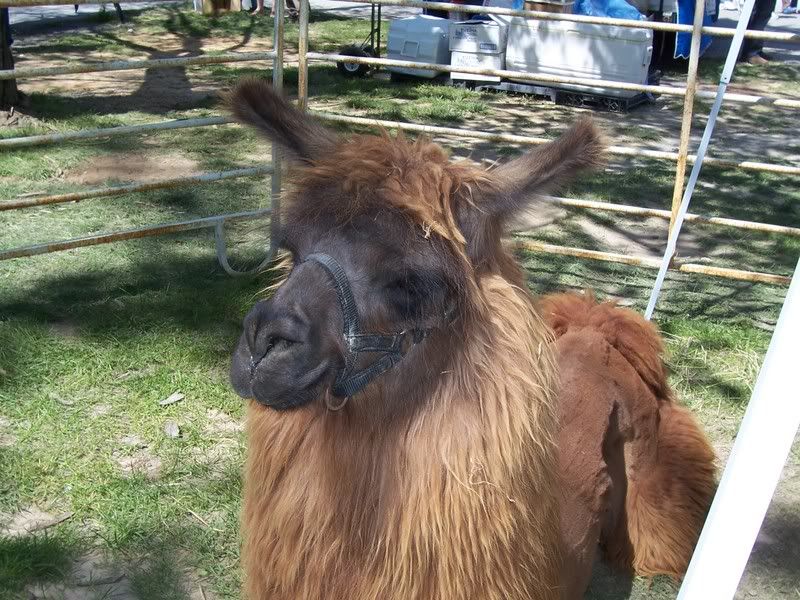 Next up... Alpacas! These two happened to be a bit skittish and didn't stand much for petting. You would touch them and they would jump and move away.


This guy below was not a happy camper at all. He kept mewing like he was scared. Poor thing.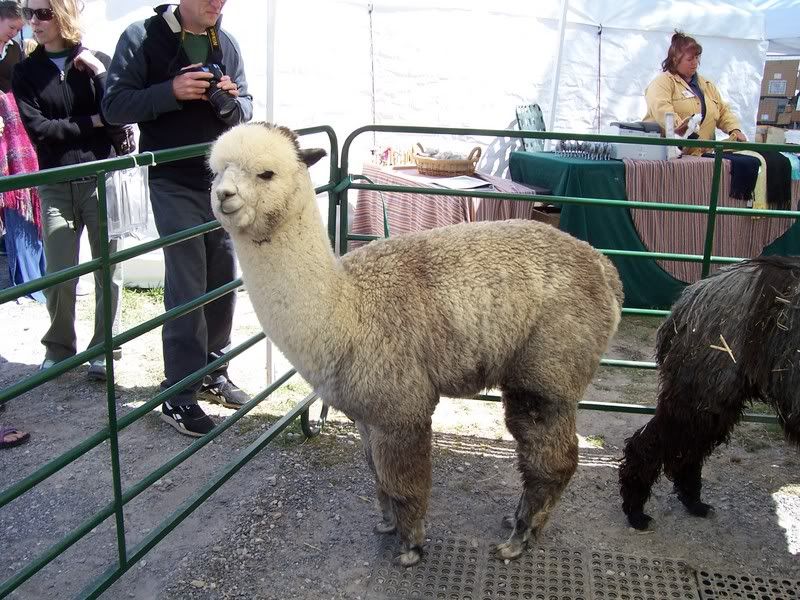 We also saw angora rabbits! The woman had the rabbit sitting on her lap and she would pluck the hair right off the rabbit and spin it! Of course I didn't think to get a picture of that, but I'm sure KozyKitty got one and she'll have it up on her blog. :)
Believe it or not, I didn't do a whole lot of damage to my wallet while I was there! KozyKitty had a plan! She had us go through ALL the exhibits to look at everything before we purchased.The main stand we both liked was Tess Yarns. I ended up purchasing one skein of silk (middle of photo) in pretty variegated colors of purples and silver. From the same stand, I also bought 2 skeins of microfiber ribbon in the variegated colors of black, grey and white. There was a stand in the main building that had this large stash of discontinued yarns at discounted prices. I found a bag of 9 skeins of 80% alpaca/20% silk for $4 a skein! Look at the pretty mauvish color!