I got a call from Cloverhill Yarn Shop today that the alpaca yarn I ordered a few weeks ago was in and I could come by anytime to pick it up. Well, anytime was right after work! I had ordered 4 skeins of Plymouth Yarn's Baby Alpaca Worsted in this pretty blue-teal. This stuff is soooooooooooo soft. That's my biggest problem when I go into a yarn store. I'm a very tactile person and I touch everything and when yarns feel so nice I just have to buy some. It's a curse! Now I just need to find a pretty scarf pattern so that I can use this gorgeous feeling yarn.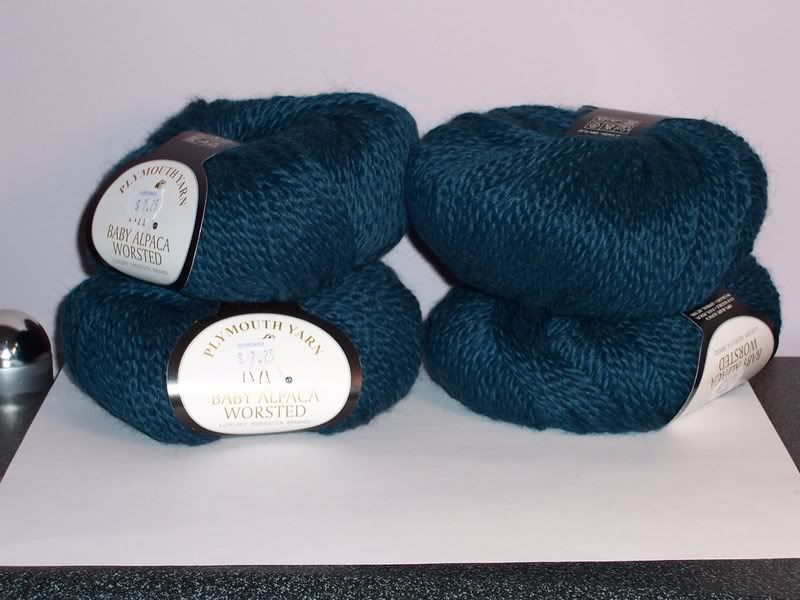 While I was at the shop looking around, I picked up 2 skeins of Brown Sheep Lamb's Pride Worsted in the color Aubergine. I am debating on using this wool to make the Saffron Cables blanket from Fall 2006 Interweave Knits Magazine. I feel in love with this color last time I was at the store, and the color would look great with my living room decor. The yarnage and needle size is a little off from the pattern requirements, so I wanted to test it out before I shelled out the money I will need to purchase enough yarn for that blanket! Of course the notion that summer is around the corner kind of puts me off to wanting to start a blanket. Then again, I should probably think in terms that if I start this over the summer it will be short, then by fall it might just be long enough to cover and keep my legs warm as I work on it. I'm thinking of doing some sort of cable scarf with this yarn so that I can see how the cable details would look like. Not to hunt the pattern! Of course, I could always just look though my copy of The Vogue Knitting Stitchionary Volume Two: Cables and see what pretty cable designs are in there and create a pattern off of something in there.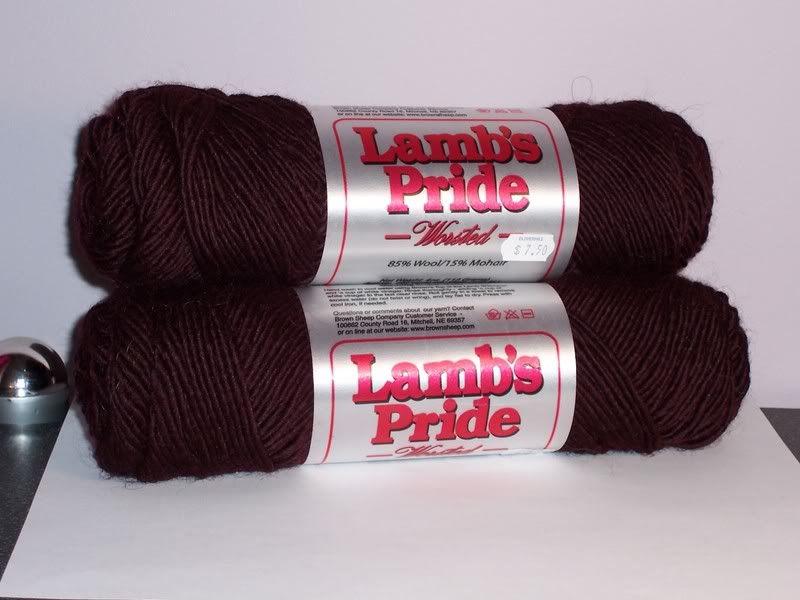 Of course while I am typing this all up Frisco is snoring away behind me on my chaise lounger. I couldn't resist taking his picture. Yes, you might have noticed the bald spot on his belly. He seems to be allergic to something, I think it's new carpet *yikers* and he's been licking his tummy bald! I need to take him to the vet to see is they can prescribe some sort of antihistemine for him.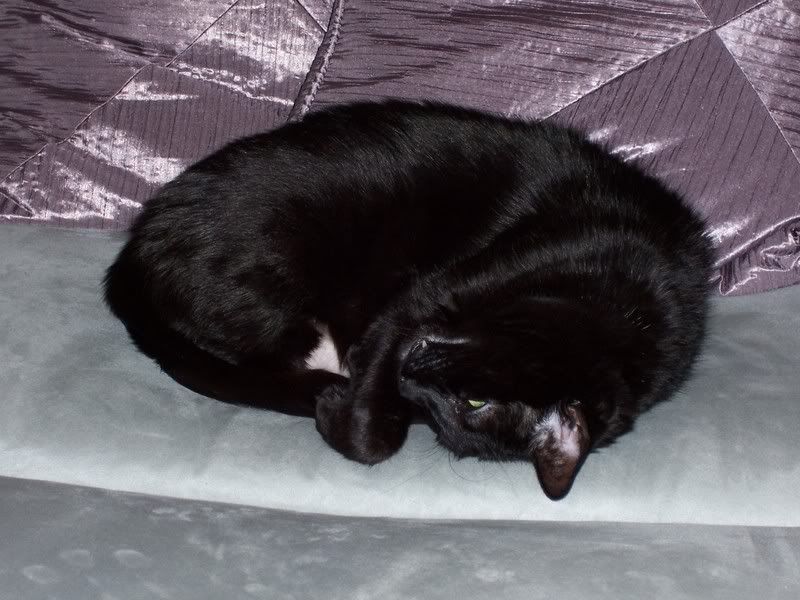 He was a little annoyed that the flash woke him from his slumber and he was letting me know that.