Cruelty I tell you! I made a pledge not to enhance my stash this month. *no seX this month, in more ways then one* I joined Stashalong in order to curb my uncontrollable urge to purchase soft, squishy yarn that is cuddly soft and knit things using the mounds of gorgeous fibers I already have oozing from every crevice of my home. I am on my third week of a yarn diet.

dum de dum dum dummmmmmm........

The serpent is hanging from the fruit tree tempting me to its goods....

The evil stepmother is in disguise and has come to my door with a delectable red apple to eat....
*OK, so it was really just an email from someone in my knitting group, but still - temptation strikes*

A lys is having a 25% off EVERYTHING sale. Oh the cruelty! I can close my eyes and see this nice little shop, filled with all this luscious yarn that is just begging to be touch. I can hear them now whispering in my ear... "touch me... stoke me... feel my softness... caress me..."

*the yarn shop sounds like a B rate porn movie doesn't it? Not that I know that I know what a B rate porn movie sounds like. Really, I don't. I just imagine that is sounds something like that. Right? *whistles innocently* too bad it's not quite as orgasmic*

So, what did I do you ask? I acted like an angel *polishes the little horns that hold up the halo. I never said I WAS one, sheesh. Beside, bad is just so much more fun - Not that I've had any change to be really bad lately - damn, never should have brought up pornos* I resisted that temptation! Instead, I grabbed some 40% coupons and hauled my ass over to JoAnn's to curb my need and instead bought three knitting/crochet books instead. *now I have even more ideas of how to use my stash* See what I got: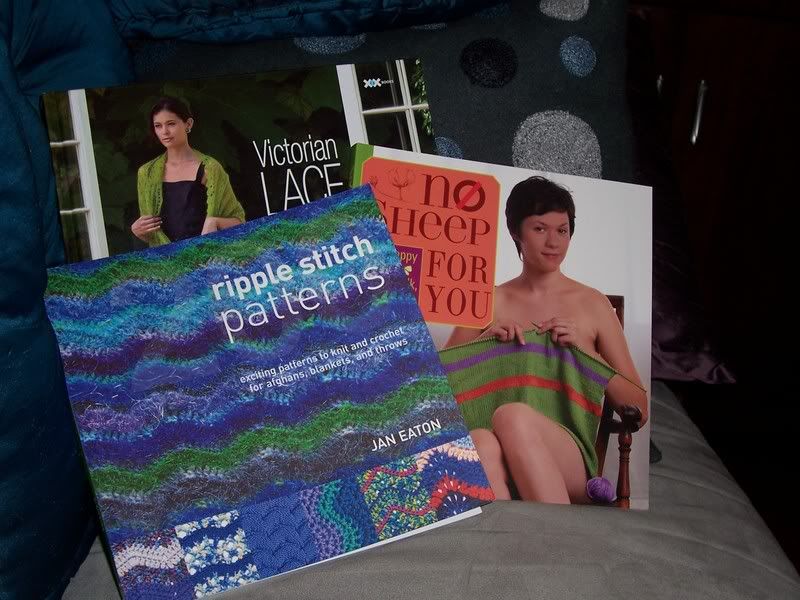 Apparently, Frisco thinks these books were for him. Either that, or this was his way of telling me I need to pay more attention to him. What do you think?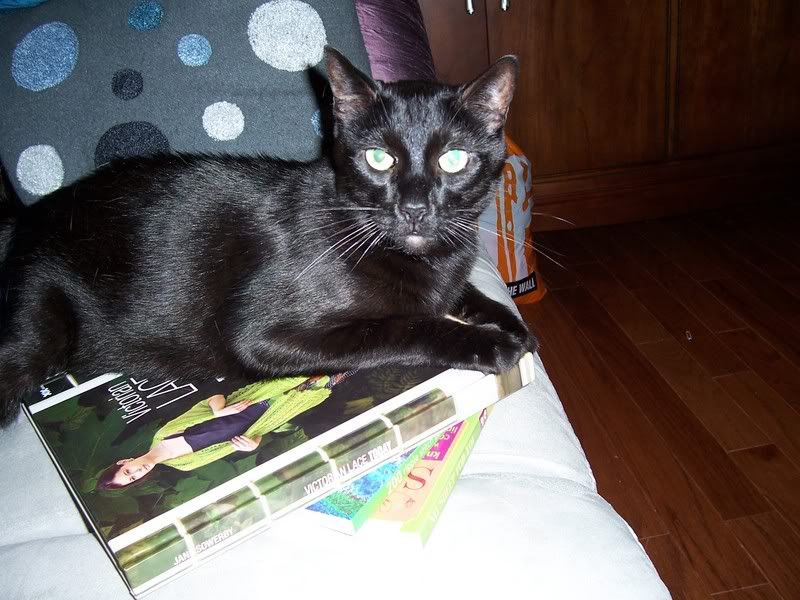 Here's an update on my July goals:
* Knit a bag for my Secret Pal - 90% complete
Before felting: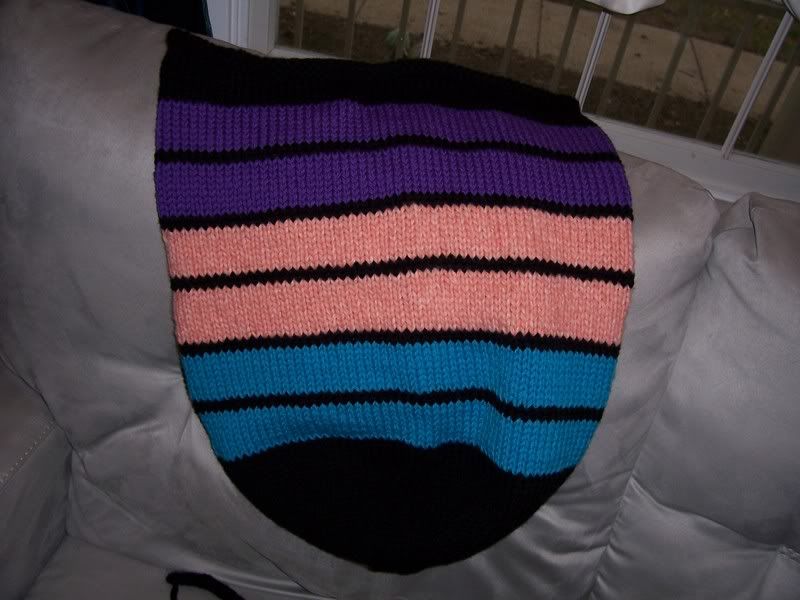 After felting: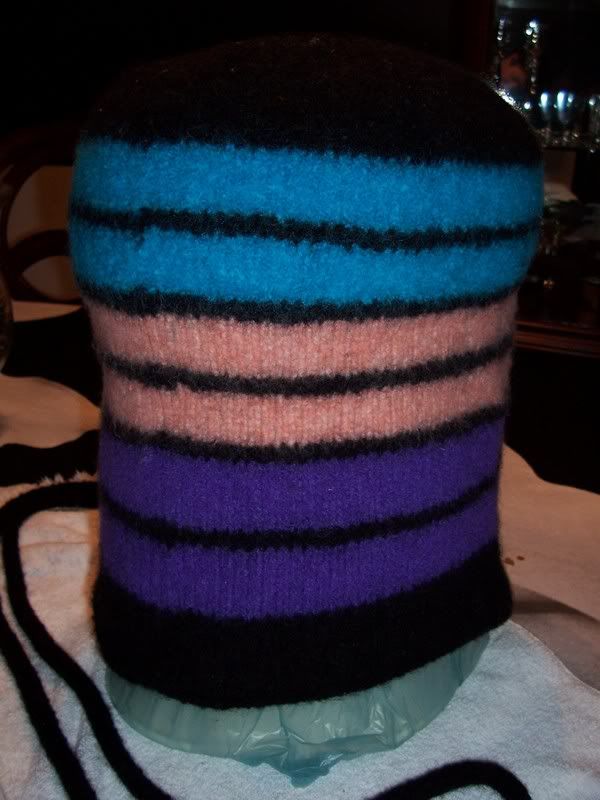 All that's left for this tote is to add the grommets and loop through the straps and mail it off!!